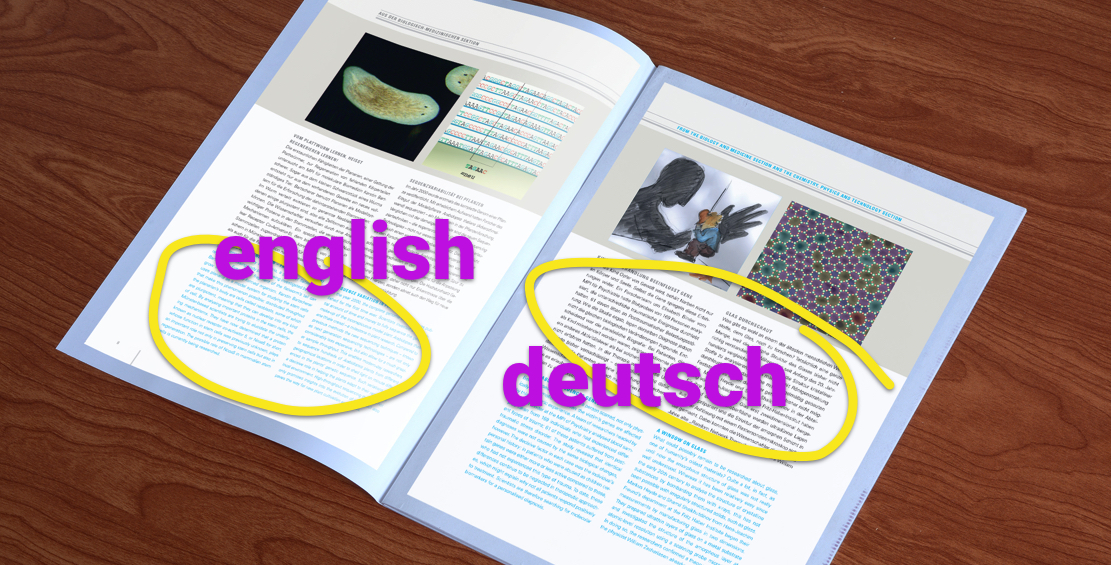 Multilingual brochures - a challenge
Printed media will certainly have a firm place in cross-media communication in the future, despite all the digitalisation. Print is still important and is a useful supplement to digital communication. Companies with an image brochure achieve a better perception on the market. There is no substitute for the lasting haptic impression and clarity of a printed brochure, and its advertising impact is unique. Professional brochures, catalogues, image brochures and flyers are indispensable for customer acceptance in many industries.
"The decline of print advertising predicted by market researchers is exaggerated. Even in the digital age, people still value tangible modern printed materials such as brochures, maps and travel guides," says Ian Cross, the director of the Centre for Marketing Technology (CMT) at Bentley University in his study Why Hospitality Industry Shouldn't Ditch Printed Brochures.
Putting the puzzle together
It quickly becomes clear that a central place is needed where not only the resources described above are collected, but also the results of the authors and translators are brought together. After all, there will be a concrete timetable for the production of the brochure and someone must have an overview of which contents are already ready and can be processed in the layout.
Simply exchanging resources and texts by email is certainly not a good idea here. And even though there are many good solutions for storing resources in a central location and making them available (a company server or the various cloud services such as Dropbox, Microsoft Onedrive, Google Drive...), they all come with various catches:
There are data protection issues with all cloud services. Companies should rightly be very cautious about storing their sometimes very sensitive data with one of the cloud services. After all, the "cloud" is ultimately just a computer of another company that also has access to it. On the one hand, this involves data that should not become public under any circumstances, but on the other hand, it also involves personal data that must be protected.
Running your own company server is a data-protection-safe solution for central storage, but it is also a very expensive solution. The server itself is certainly not the big cost factor, but rather the IT specialists needed to operate it.
Regardless of which solution is ultimately chosen for the central storage location, there remains the problem of keeping track of the many individual parts, not only the resources, but above all the resulting texts. The usual tools such as Excel spreadsheets or Word documents in which the progress of the work is recorded are still often used, but they are not only very labour-intensive, but also usually insufficient to get a real overview.