Articles
If several channels have been created in the project, you can switch between the main picture and the article text using the corresponding buttons.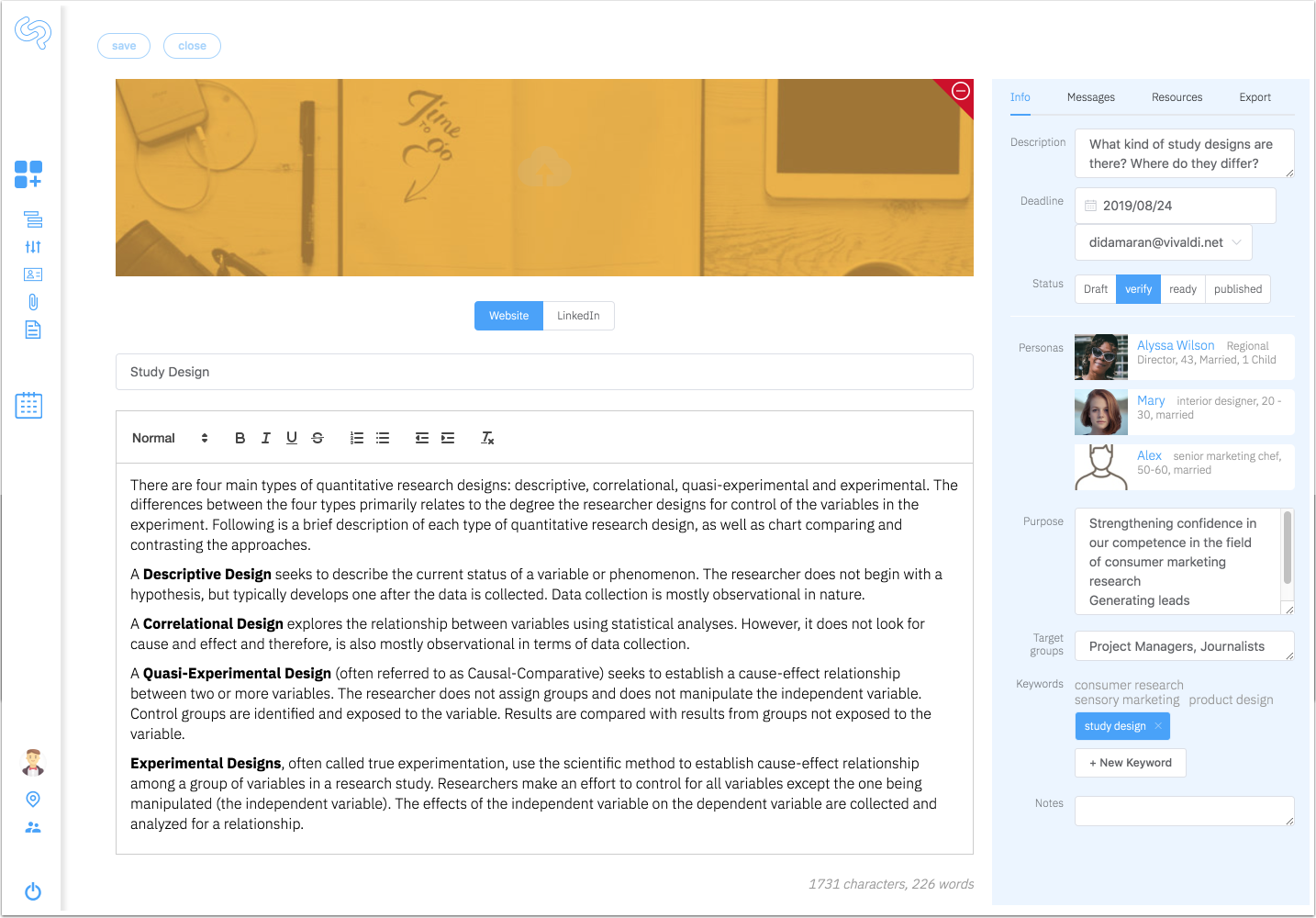 On the right side there are four panels with additional information about the article:
Info: Here you can enter a lot of information about the article, which specifies its purpose and goal. For this purpose, the dealine and the current status of the article can be set and the article can be assigned to a team member as a specific task.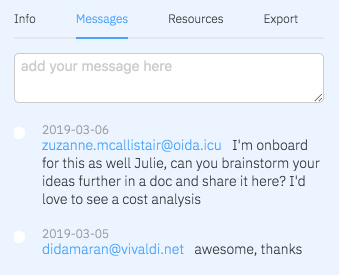 Messsages: Messages to team members that specifically concern this article can be entered and displayed here.
Additional files for the article can be uploaded under Resources. These can be for example further pictures or other documents, which can be relevant for the article.
Export: The articles can be exported in different formats. Currently the options Text, HTML, and InDesign are available. In 2020 further integrations and export formats will come, above all WordPress and Facebook, so that the articles can then be posted directly by contentplanr on your WordPress blog or Facebook profile.
If personas have been created in the project for better targeting, they will be listed here. The detailed personal description can be displayed at any time by clicking on one of the personas.