Settings
In the settings you can edit the basic data for a project, i.e. title, purpose, description, etc. And you can also upload a picture, which will be shown in the project overview. This project image can be deleted by clicking on the red minus icon in the upper right corner of the image preview.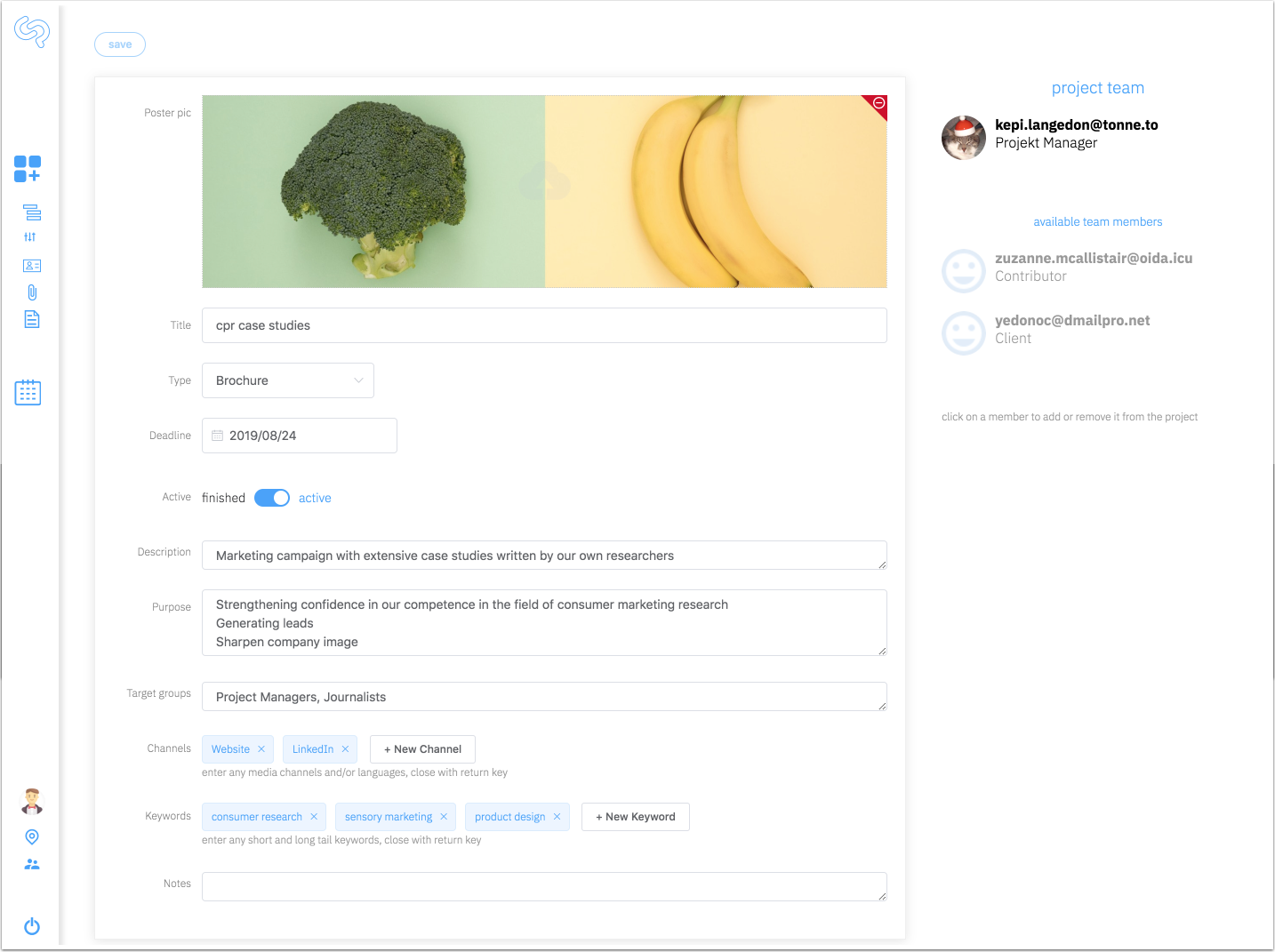 If you make changes to the channels, please note that the content already created for a channel will be lost if you delete the channel here. New channels can be added at any time. If, for example, a website project turns out to be not only monolingual but bilingual, you can simply add a channel for the new language here.
The note field could can contain guidelines on how the content should be formatted for different channels, or what 'sound' should be used for writing.
Click on the save button above to save your changes.
You can also change the composition of the project team here. On the right side next to the project settings all account membersare listed who have already been invited by the administrator of the account. In the upper part the members of the project team, below other available members. A click on a user in this list adds the user to the project team or removes him from the project team.
Access: Administrator, Project Manager The project settings can only be viewed and changed by the administrator and project manager.