Perfect Content Marketing
with content that is tailored to your goals.
Make your content marketing easier and more profitable
Create and organize content for websites, blogs, social media campaigns, brochures or magazines as simple as never before.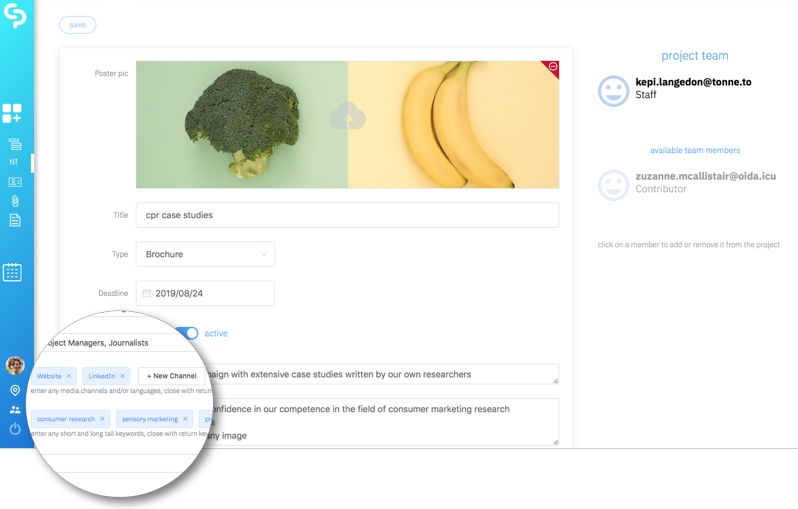 Planning

Start with a strong foundation
Goals

A clear description of the goals and purpose of a project is the best start for successful content marketing. And this naturally also includes the definition of target groups.

Channels

Whether social media or different languages - with contentplanr you always have all variants of an article under control.

Keywords

Define keywords for your content and get your content to the top of the search engines.

Personas

Create detailed pictures of your target groups to help uncover what your content might be missing.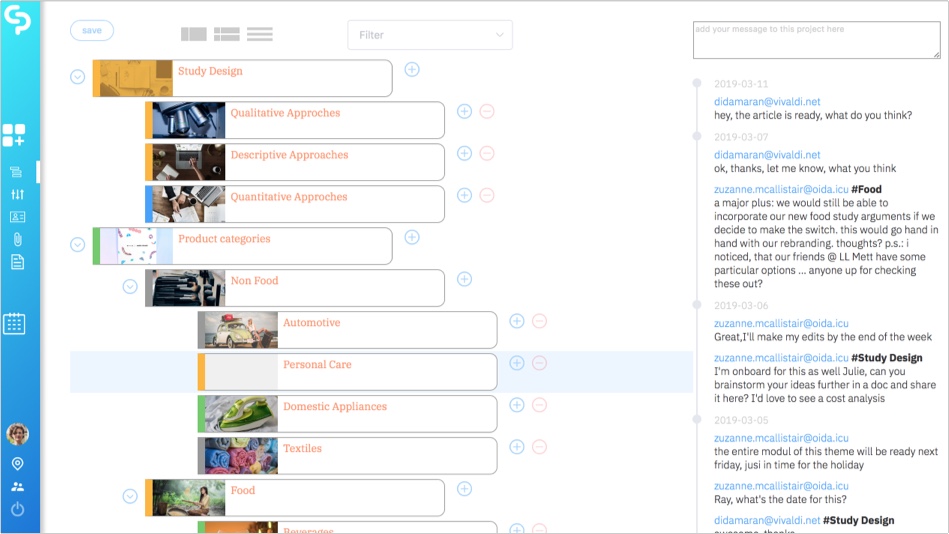 Structure

Clear structures
Groups

Create posts and topic groups. The overview of the project immediately shows you the essential connections.

Quick overview

Color codes show you the current status of each post.

Filter

Hide contributions that are not of interest to you and concentrate on the essentials.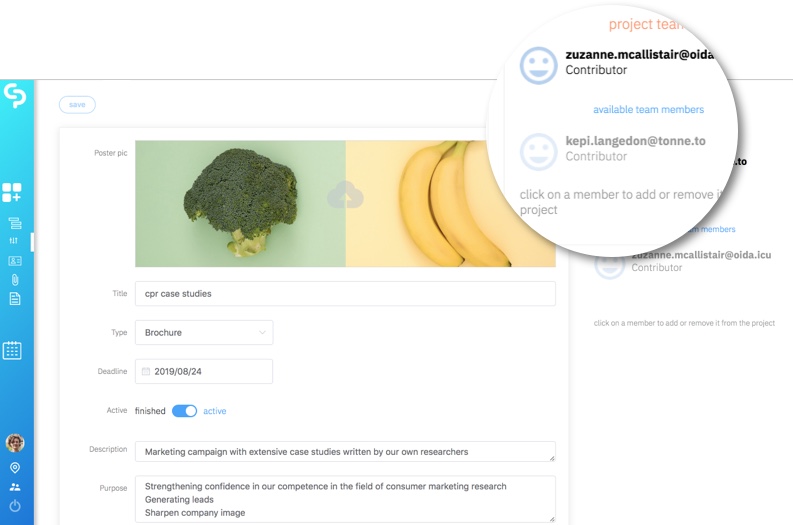 Teamwork

Creating successful content together
Working in a team

Create individual teams for each project with which you can work together on the content.

Quality assurance

Style guides ensure clear and consistent content across all channels and create a binding foundation for authors.

Integrating customers

Involve your customers and stakeholders in the development and creation of the content.

Organize material

Always keep track of which materials customers and employees have supplied.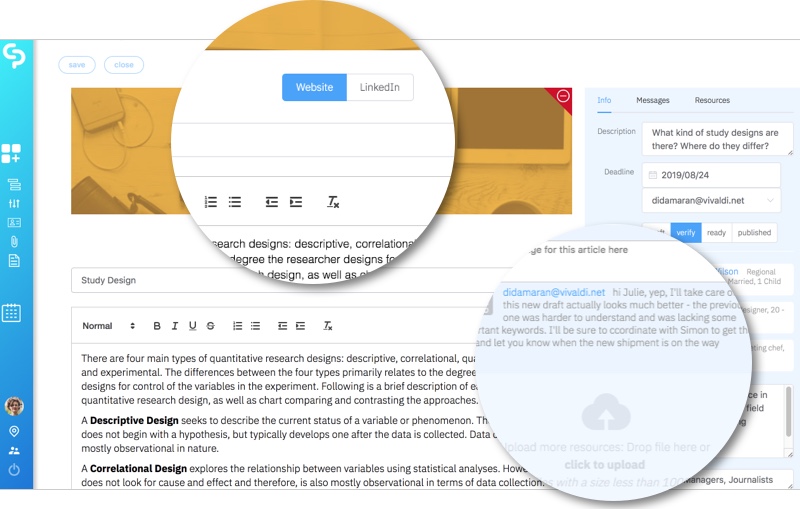 Creation

Create targeted optimal content
Extended Goals

Add additional goals and keywords to the project's overall objectives and keywords for each post, which clearly define each contribution and thus ensure that it exactly fulfils its purpose.

Channels

Create different variants of an article, depending on the language and medium.

Text handling

Instead of dealing with many different text documents, contentplanr gives you a clear overview of all texts in one place, which can be published directly from there. Without having to deal with Word formatting and similar problems.

Ressources

Add any files to a post simply by dragging and dropping them. This means that everyone always has access to the necessary documents and information.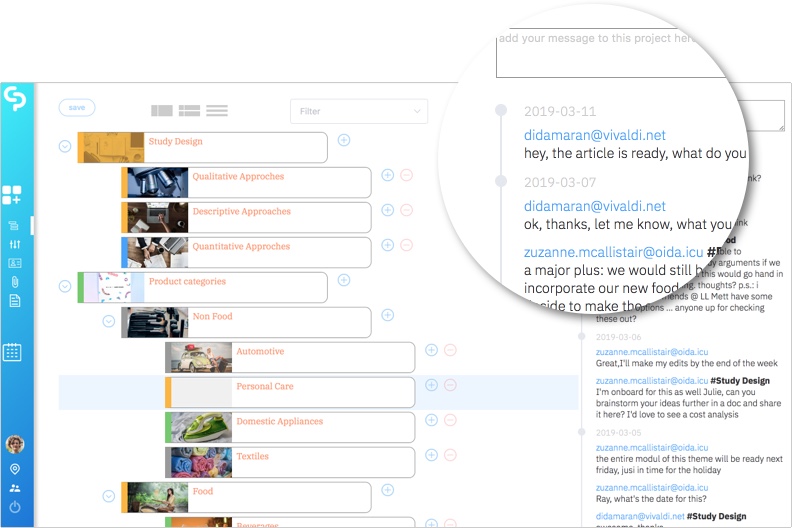 Exchange

Fast and easy communication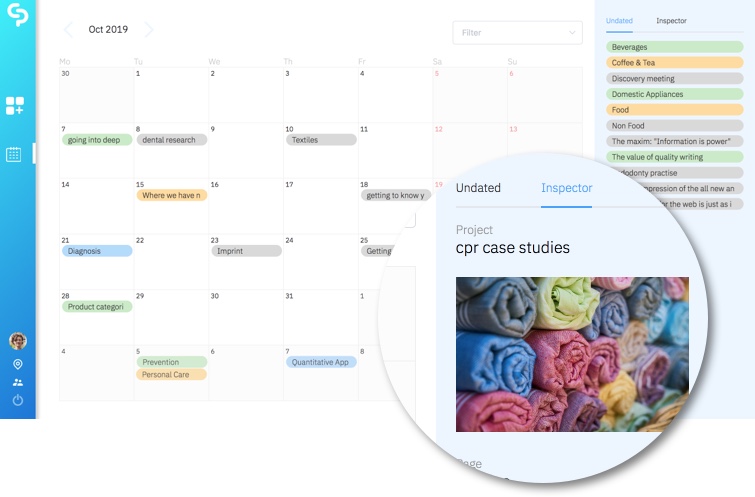 Publishing

Getting the article to your target in a nutshell
Timing

You can see at a glance the status of each article in a project at any time - so you never miss another appointment.

Editorial schedule

Calendar overview simplifies planning and publishing strategy *.

Publishing

Finished articles can be exported in different formats or directly published on different platforms (Wordpress, Twitter, Facebook, LinkedIn,...) with one click. *

*coming 2022.